Relationship Remedy
$650.00
Discovering LOVE in unlikely places
3x Individual Sessions ~ Via Skype, Zoom or old fashioned telephone
It doesn't feel good to be stuck in the cycle of knowing what you want out of life and your relationship, yet having no clear way of moving past the blocks, patterns or stories that seem to dominate and resurface every time you find your mojo with someone you love.
Relationships are tricky for everyone and until we see, feel and know all parts of ourselves, we will be trapped in the cycles of unmet needs and reactivity.
It doesn't have to be like this.
Family Systemic Constellations is the simplest and most profound way I know to see and live a new picture of love, peace and harmony in our relationships.
Invite in love today…
I am here to guide you,
In service,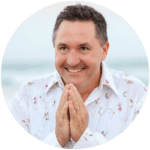 (Purchase this Package and then contact Rob via the contact page or by phone to book your appointment. Phone Rob 0418 879 519)