Peace Package ~ For Sadness, Anxiety and Depression
$650.00
3x Individual Sessions ~ Via Skype, Zoom or old fashioned telephone
Grief, overwhelm and fear visit all of us from time to time, but if you find these feelings are 'hanging around' in your life, it's time to reach out for support and shift the heaviness so you have space for happiness, peace and fun.
These heavy feelings did not start with you, they began somewhere in your lineage and you can be free of them for ever.
Choose courage over comfort and move towards peace today.
I am here to guide you,
In service,
Rob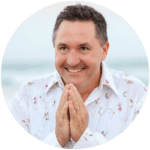 (Purchase this Package and then contact Rob via the contact page or by phone to book your appointment. Phone Rob 0418 879 519)