Money, Me and Living the Dream ~ Package
$650.00
3x Individual Sessions ~ Via Skype, Zoom or old fashioned telephone
Why do most humans unconsciously choose to recreate financial hardship, distress and worry?
Scarcity and lack did not start with you! It began in the lives of your ancestors….
The question is: Are you ready to be free?
We all have hidden agreements that bind us to lack so we can feel like we belong.
But you can be free of this and create more abundance in your life than you could ever imagine.
Invite prosperity, money and wealth into your life. Take action towards your dreams today.
I am here to guide you,
In service,
Rob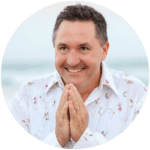 (Purchase this Package and then contact Rob via the contact page or by phone to book your appointment. Phone Rob 0418 879 519)