Healing Pain ~ Finding FREEDOM
$650.00
3x Individual Sessions ~ Via Skype, Zoom or old fashioned telephone
All of our dis-ease, pain and illness is essentially a symptom of something that has come before us. It takes courage to move towards the deeper aspects and origins of our health challenges.
Moving towards the unseen factors in our wellbeing will create benefits not only for us as individuals but also ripple out to all members of our family and community. Transforming our relationship with disease, chronic illness and pain is within reach for all who are willing.
There is no need to suffer unnecessarily, be courageous and seek support to transform your conditions today.
I am here to guide you,
In service,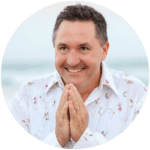 (Purchase this Package and then contact Rob via the contact page or by phone to book your appointment. Phone Rob 0418 879 519)