Functioning Families ~ Heartache to Harmony ~ Finding peace in your Family
$650.00
3x Individual Sessions ~ Via Skype, Zoom or old fashioned telephone
We have all inherited a family landscape of hidden trauma, loss, deception, war and so much more. Science is understanding on a daily basis that we are impacted far more than we ever knew by all that our ancestors experienced.
But the past DOES NOT equal our future.  Trauma in families exists for one purpose only ~ to lead us to healing and wholeness.
If you are ready for peace and harmony in your family system, regardless of what has unfolded in the past, this package will free you of burdens, enlighten you to your strengths and offer you gifts that you didn't know existed.
Find you place of belonging, invite in ease and cease hiding your happiness. It is time to live a life free of struggle. Free yourself from your family cycles, patterns and stories that no longer serve you.
I am here to guide you,
In service,
Rob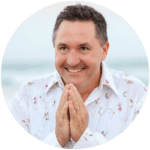 (Purchase this Package and then contact Rob via the contact page or by phone to book your appointment. Phone Rob 0418 879 519)